17 new sites are now considered reclaimed, and a further 20 are that much closer.
Despite the Del Rio's close proximity to Fort St. John, access to the orphan sites here can be lengthy due to the extensive river network that surrounds the area. It's 15km as the crow flies from Fort St. John to the sites, and is almost 200kms to drive.
In the Del Rio during Fiscal 2020/21:
11 wells were downhole abandoned
20 sites were deactivated and/or decommissioned
22 sites were investigated
6 sites were remediated
2 received a Certificate of Restoration Part 1
Reclamation occurred at 19 sites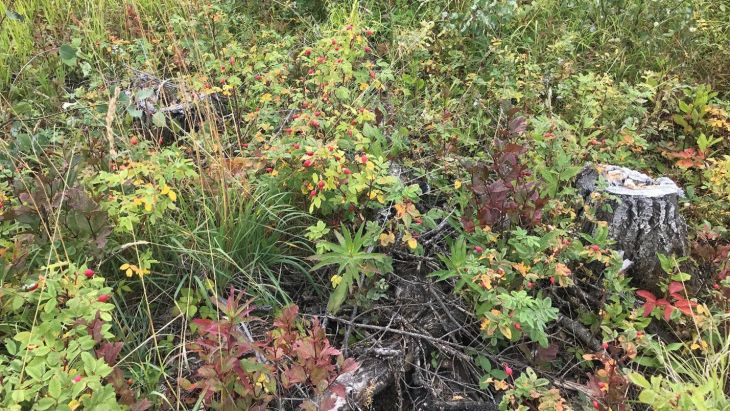 FUN FACT!
As we continue to advance our work on site reclamation and re-vegetation, we are learning of and integrating many new methods and ideas. Native plants and seeds with local genetics are often not readily available commercially; so, in collaboration with Treaty 8 Nations, we have started collecting and salvaging plant material already growing on soil piles on site prior to surface earthworks to use during re-vegetation. Rose hips, for example, can be easily clipped or pulled off a plant. Gathered, then crushed or cut open, the seeds are re-spread on the soil where they develop into rose plants in the spring.